These are some pictures of my MythTV installation.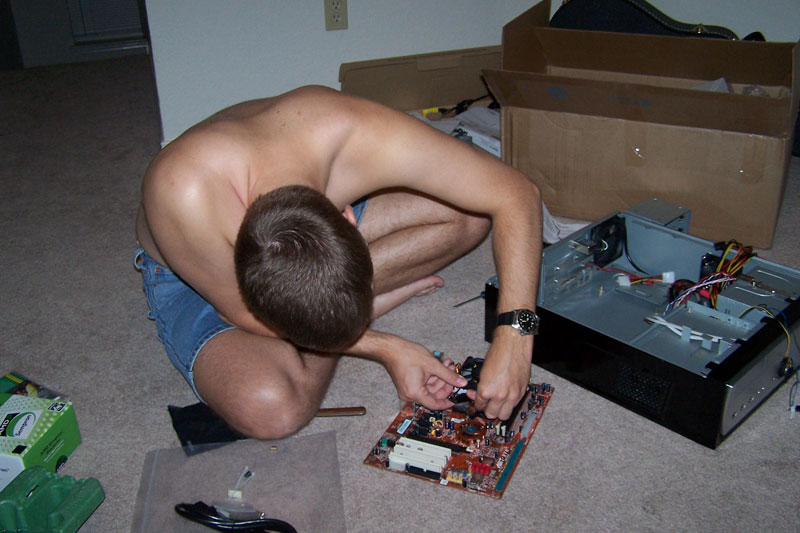 Putting the CPU in the motherboard.
---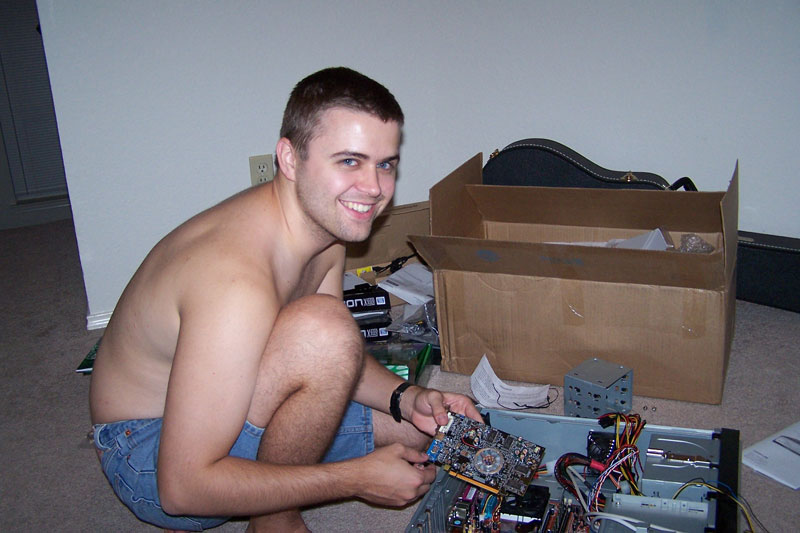 Holding up the video card. Smile for the camera!
---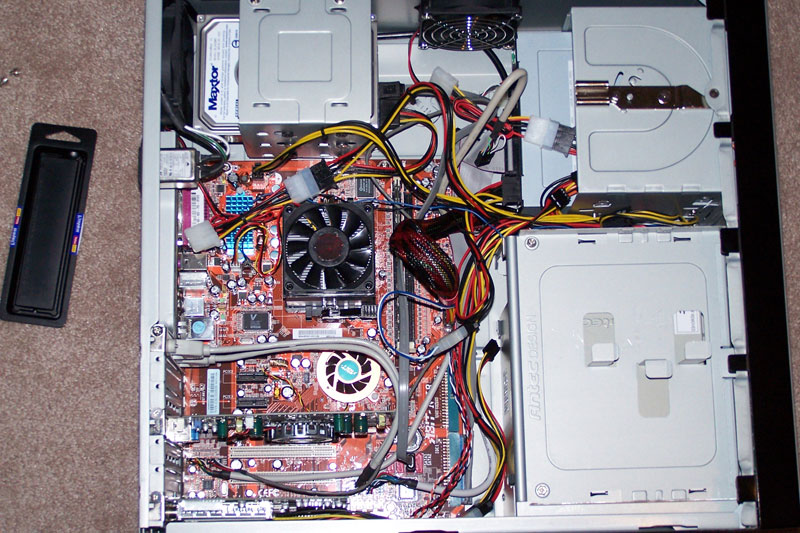 Top view of everything installed.
---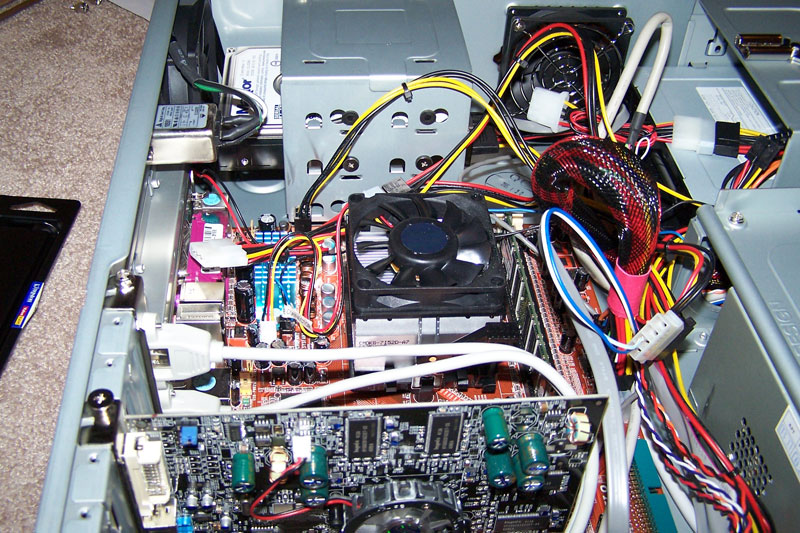 Side view of the inside.
---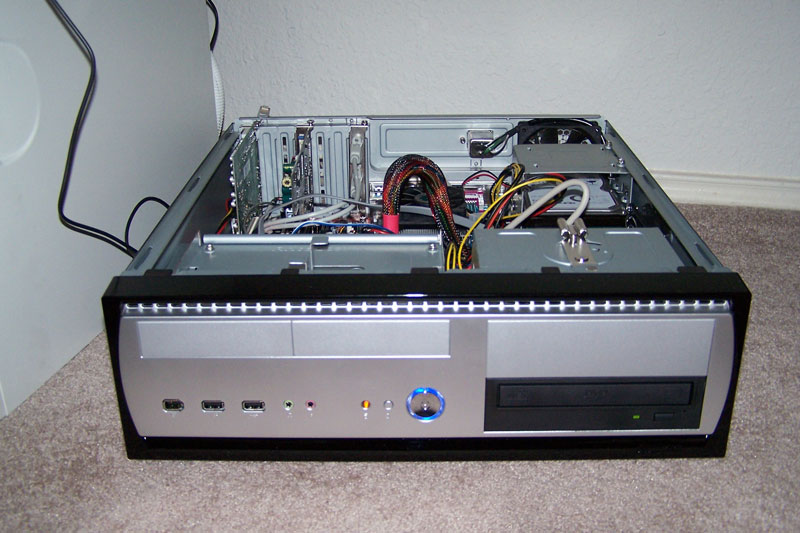 Front view of the case.
---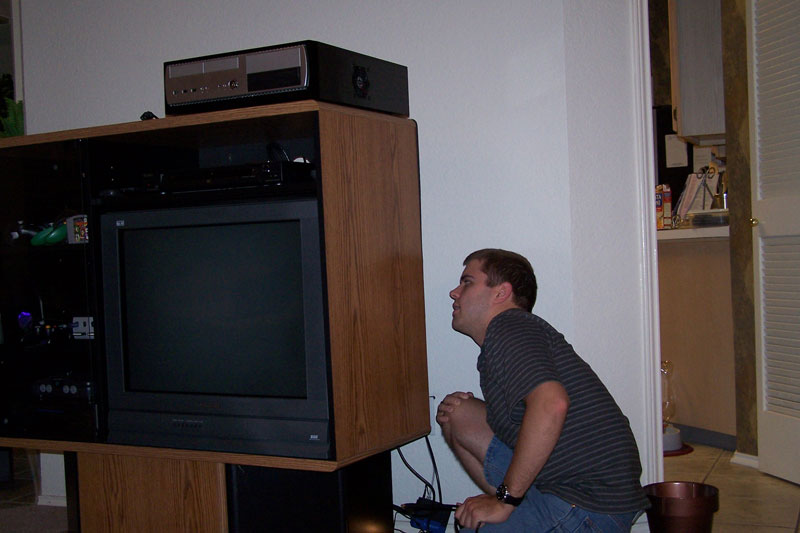 Hmmm... Where am I going to hook up all these wires?
---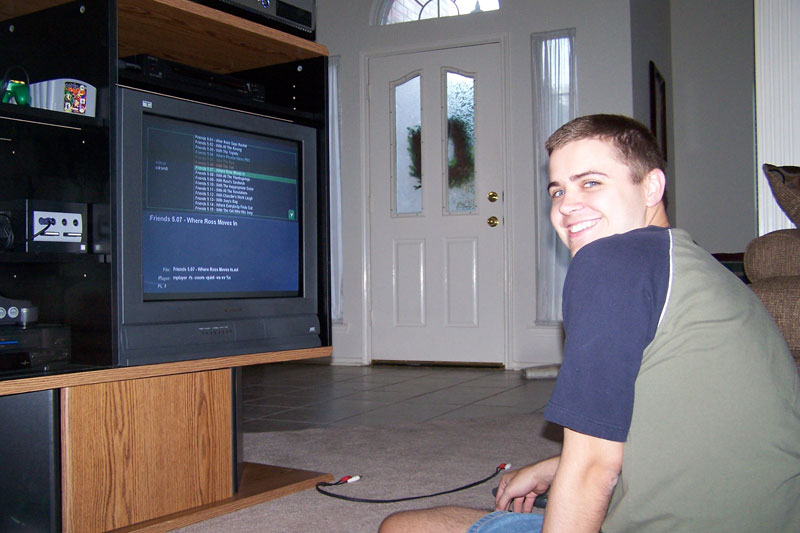 Victory! I can browse video files!
---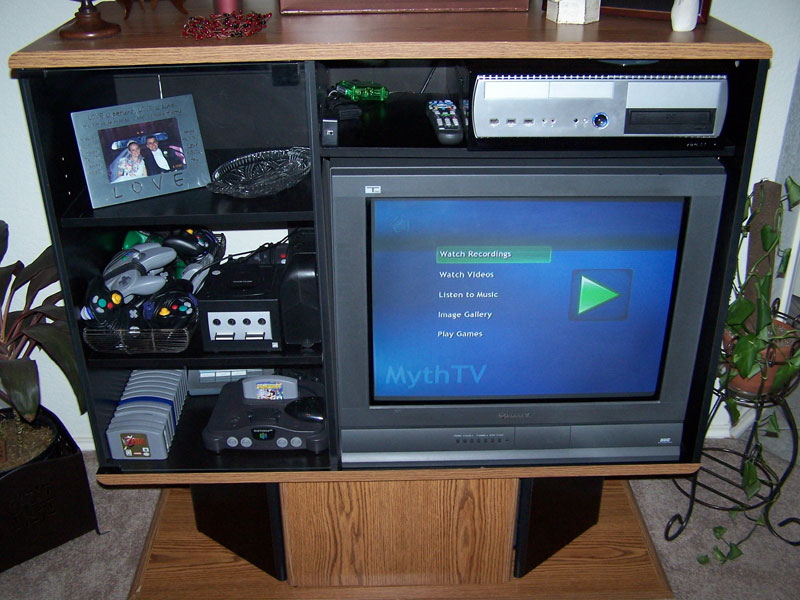 The final product completely installed.
---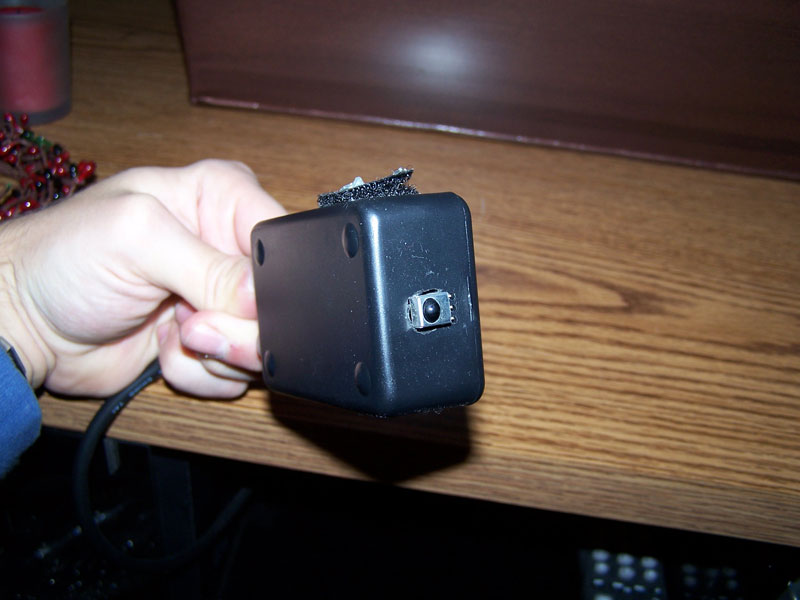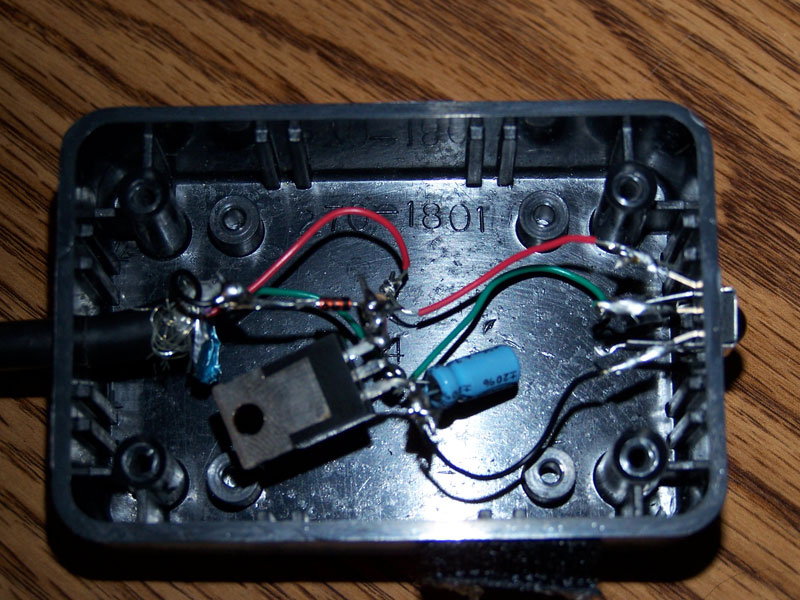 This is my homemade IR receiver for LIRC. Schematics are on the LIRC site. I'm not a big electronics guy, so it's nothing to fancy (I didn't even use a board).
---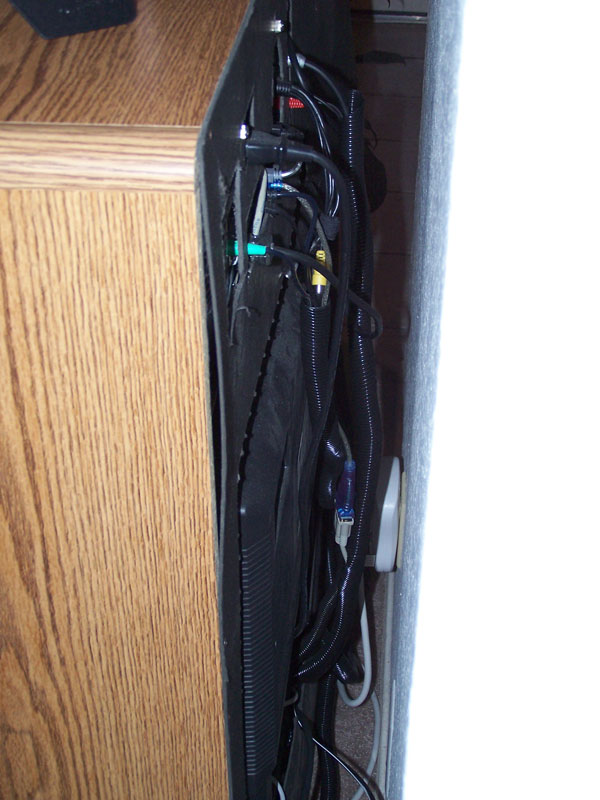 A back view of my TV. I've tried to reduce the clutter a bit with plastic wires cover sleeves.
---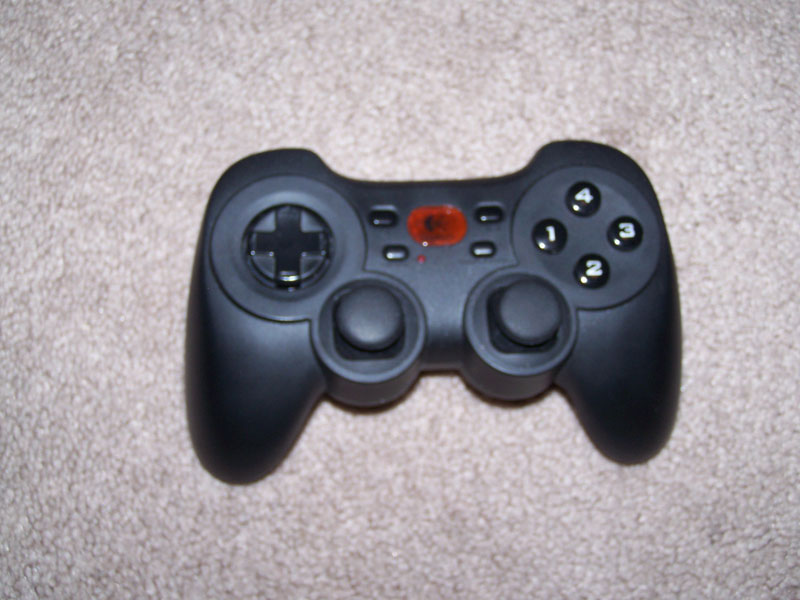 The game controller I use for playing games. It's a Logitech 2.4GHz wireless. It works great!
---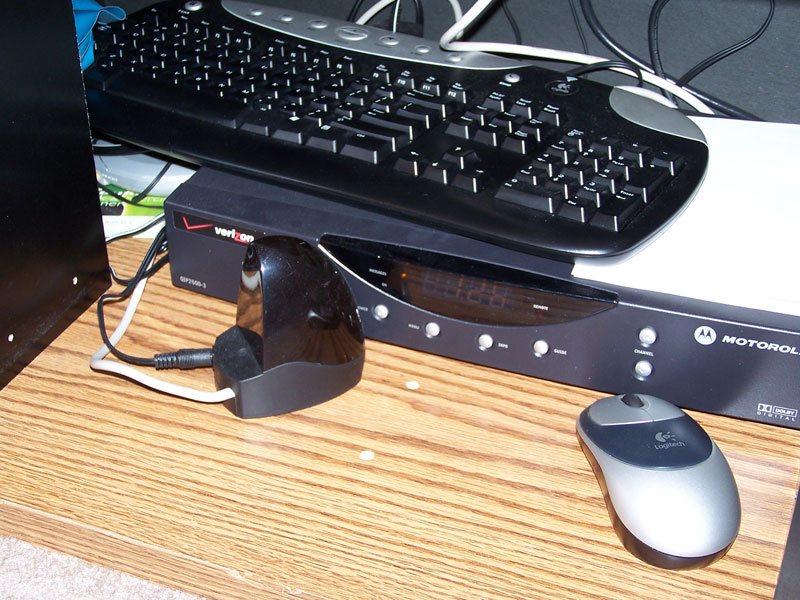 A view from beneath. I'm using a MyBlaster IR blaster with a serial-to-USB connection (I only have one serial port and it is in use by the IR receiver). It costs more than the IR blasters you tape to the front of the box, but I wanted to get one that worked well). I think this product may be discontinued now.
This also shows my original Logitech keyboard (very cheap keyboard that doesn't work well more than a few feet away from the receiver). I'm now using a Logitech diNovo Edge.
---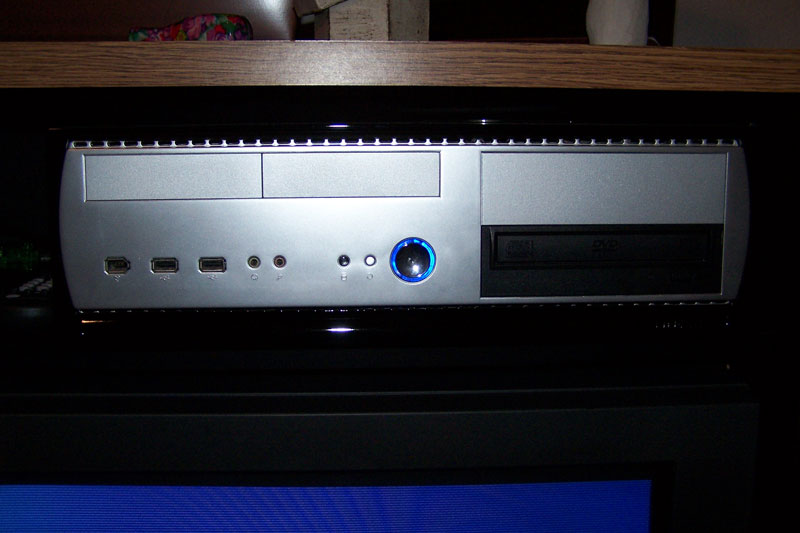 Front view of the case. I wish they sold silver DVD drives...
---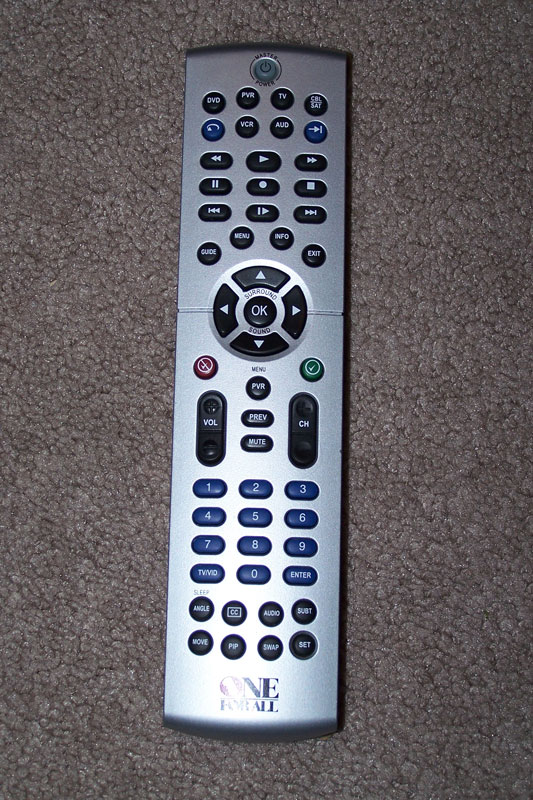 The remote control I use (One-for-All URC-6131). I love this remote! I originally bought it for $11 on clearance. A few years later I needed to replace it (some buttons weren't as responsive as they should be). The remote has been discontinued, but I found a brand new one on eBay for $7.
---